Search product datasheet

Brand
:
The general trademark of a manufacturer by which the consumer knows its products. A manufacturer can have multiple brand names. Some manufacturers license their brand names to other producers.
Apple
Product name
:
Product name is a brand's identification of a product, often a model name, but not totally unique as it can include some product variants. Product name is a key part of the Icecat product title on a product data-sheet.
27"
Product code
:
The brand's unique identifier for a product. Multiple product codes can be mapped to one mother product code if the specifications are identical. We map away wrong codes or sometimes logistic variants.
MC813N/A
EAN/UPC code
:
European Article Number (EAN) and Universal Product Code (UPC) are better known as the barcode on a product's packaging to uniquely identify a product in a shop or logistic process. One product can have multiple barcodes depending on logistic variations such as packaging or country.
0885909446094
Data-sheet quality:
created/standardized by Icecat
The quality of the data-sheets can be on several levels:
only logistic data imported:
we have only basic data imported from a supplier, a data-sheet is not yet created by an editor.
created by Apple:
a data-sheet is imported from an official source from a manufacturer. But the data-sheet is not yet standardized by an Icecat editor.
created/standardized by Icecat:
the data-sheet is created or standardized by an Icecat editor.
Included since:
04 May 2011
The date Icecat noticed for the first time that this product was included in the price list of a channel partner
Info modified on:
09 Aug 2012 10:26:44
The date of the most recent change of the data-sheet in Icecat's system

Product views:
17464
This statistic is based on the 51945 using ecommerce sites (eshops, distributors, comparison sites, ecommerce ASPs, purchase systems, etc) daily downloading this Icecat data-sheet since 04-05-11 Only sponsoring brands are included in the free Open Icecat content distribution as used by 50397 free Open Icecat users.
Long product name Apple 27"
:
The short editorial description of Apple 27"
27" LCD, 2560x1440, Intel Core i5-2500S (2.7 Ghz, 6MB), 4096 MB RAM, 1TB HDD, Radeon HD 6770M (512Mb), LAN, WI-FI, OS X 10.8 Mountain Lion
Short summary description Apple 27"
:
This short summary of the Apple 27" data-sheet is auto-generated and uses the product title and the first six key specs.
Apple 27", 27", 2560 x 1440 pixels, 16:9, 2.7 GHz, Intel Core i5-2xxx, i5-2500S
Long summary description Apple 27"
:
This is an auto-generated long summary of Apple 27" based on the first three specs of the first five spec groups.
Apple 27". Display diagonal: 27", Display resolution: 2560 x 1440 pixels, Aspect ratio: 16:9. Processor frequency: 2.7 GHz, Processor family: Intel Core i5-2xxx, Processor: i5-2500S. Internal memory: 4 GB, Maximum internal memory: 16 GB, Internal memory type: DDR3-SDRAM. Total storage capacity: 1000 GB, Storage media: HDD, Storage drive interface: SATA. Discrete graphics adapter model: AMD Radeon HD 6770M, Discrete graphics adapter memory: 512 MB, Discrete graphics memory type: GDDR5
Login or signup for Full Icecat
to access all product specs
Here, we only show product images of sponsoring brands that joined Open Icecat as product images can be subject to copyrights. Icecat can be of assistance in securing the necessary permissions or implementing a brand's Digital Rights Management policies. Login to view all product specs or request a Full Icecat subscription to download product specs.

Bluetooth is a proprietary open wireless technology standard for exchanging data over short distances (using short-wavelength radio transmissions in the ISM band from 2400–2480 MHz) from fixed and mobile devices, creating personal area networks (PANs) with high levels of security.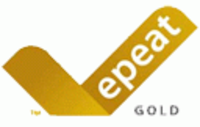 EPEAT® is a comprehensive environmental rating that helps identify greener computers and other electronic equipment. EPEAT®-registered electronic products meet environmental measures referred to as criteria. All of the criteria used in EPEAT are based on ANSI-approved public standards, which provide technical details for every criterion and specify how a manufacturer must demonstrate compliance.

The EPEAT Gold rating means that the product meets all required criteria plus 75% of the optional criteria.
This is a demo of a seamless insert of an Icecat LIVE product data-sheet in your website. Imagine that this responsive data-sheet is included in the product page of your webshop.
How to integrate Icecat LIVE JavaScript.